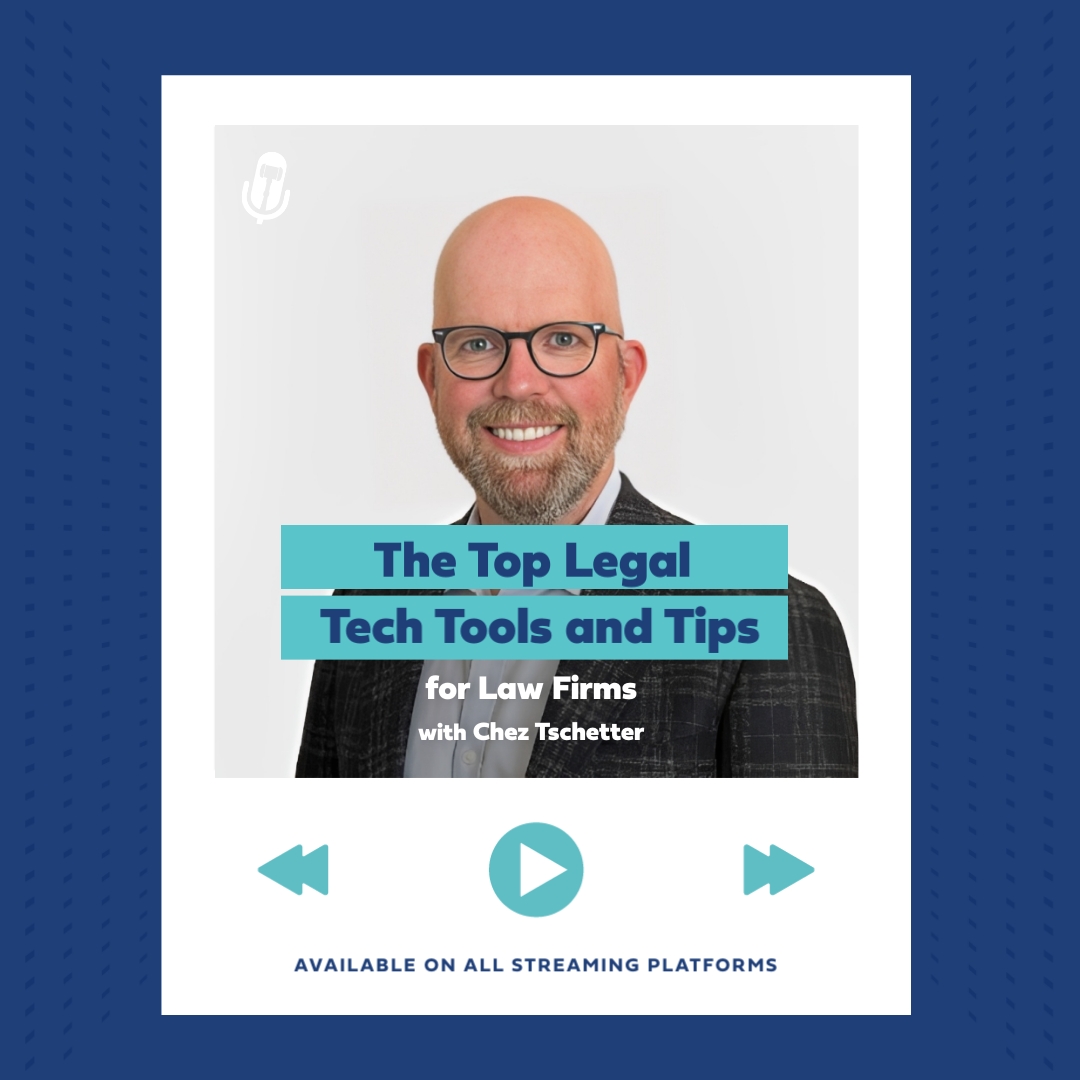 "> Tanner Jones, your host and Vice President of Business Development at Consultwebs, welcomes you to another episode of the LAWsome Podcast by Consultwebs.
In today's episode, Tanner is accompanied by Chez Tschetter, founder of Clientping, text message reminders for firms, and Repsight, an attorney-reviewing management integration. He brings over 20 years of experience in technology, business development and management to the table. 
Today's topic is technology within the law practice. Because this is such a prevalent topic in law, you might also like to check out the following additional resources to get inspired, go more in depth or simply to refer back to: 
👉 Improving Your Intake Process While Tracking Leads 
👉 Lola v. Skadden and the Automation of the Legal Profession (This is an epic take on legal disruption!) 
Key Takeaways:
0:18 Introduction 
1:30 Why law firms need to secure the entire sales funnel 
3:00 The legal intake process 
4:08 How does automation eases the heavy legal workload 
6:32 How legal tech can propel reviews
9:58 How firms can handle negative reviews 
12:00 What is helping law firms evolve and innovate?
13:25 Trends and predictions in legal technology 1
15:15 Trends and predictions in legal technology 2
16:13 Ending thoughts 
Best way to contact Chez Tschetter: 
chez@clientping.com 
Discover More About the Podcast and Consultwebs:
Subscribe to the LAWsome Podcast by Consultwebs on Apple Podcasts, Google Podcasts, and Spotify
Follow Consultwebs on social for legal marketing updates: