Web Design Tips For Law Firms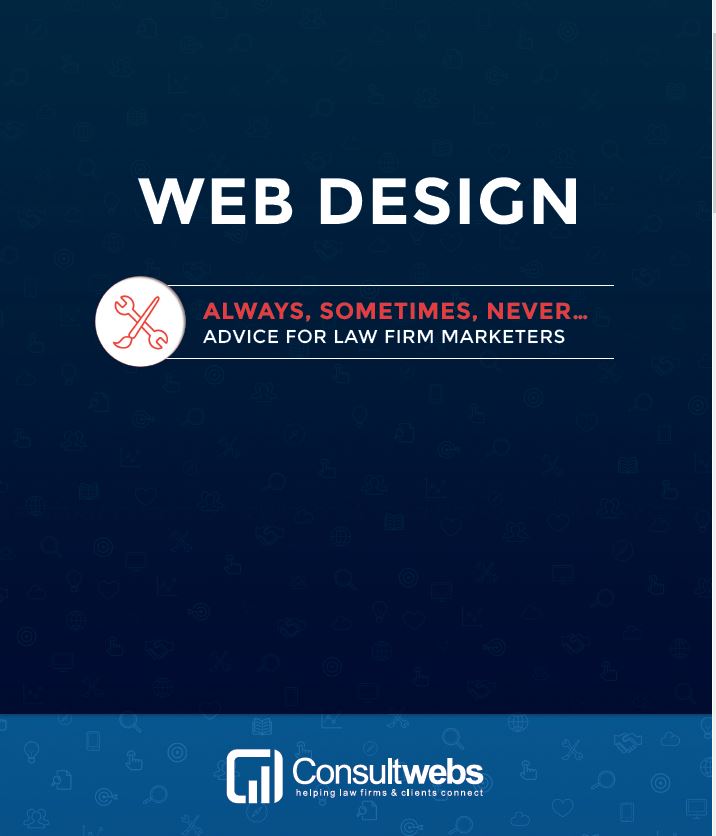 Please complete the form below to download the PDF.
This valuable resource, prepared by the Web marketing experts at Consultwebs, provides tips for attorneys about Web design that can help your firm get more cases from the Web. It covers some of the best practices that law firms should always engage in, with regards to Web design, some techniques that may be used depending on the situation, and what to avoid. Some topics covered in this informative pdf include:
Why using great photography is an important tool in communicating your firm's culture
How the use of video elements can create trust in your firm with outside viewers
Why content that isn't structured can be overwhelming to visitors
To download after completing the form, please click the download or save icon in the window where the resource appears.
See our resource page for additional free, helpful guides and information.