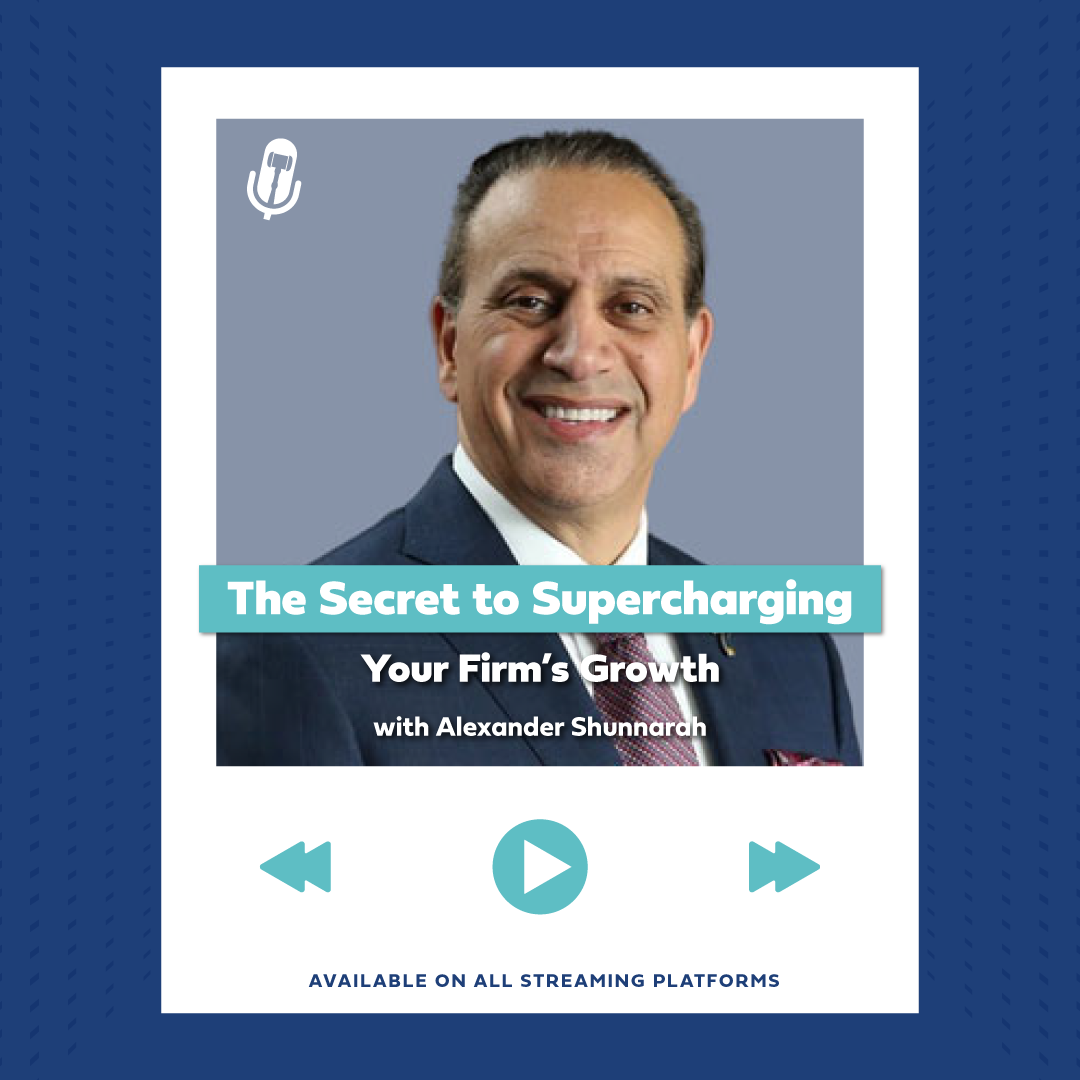 Tanner Jones, your host and Vice President of Business Development at Consultwebs, welcomes you to another episode of the LAWsome Podcast by Consultwebs.
In today's episode, Tanner is accompanied by Alexander Shunnarah, attorney and CEO of Alexander Shunnarah Trial Attorneys, an Alabama focused litigation driven law firm known nationwide for providing excellent legal advice and representation.
When starting his firm in 2001, Alex went against the grain and developed a marketing strategy that has made an impact across the United States. This brings us to today's topic, the secret to supercharging your firm's growth. Dive in to find out more.
Key Takeaways:
00:17 Introduction 
01:01 Main challenges behind the practice of law 
04:44 Pros and cons of starting a practice today
07:55 Consequences of neglecting innovation in law 
12:12 Expanding to new states with marketing 
16:40 Overcoming challenges in the business of law 
20:05 The costs and consequences of a bad hire 
21:43  Difference between average and the best law firms 
24:18 Advice to lawyers looking to grow 
30:30 Final thoughts
Best way to contact Alexander Shunnarah: 
Discover More About the Podcast and Consultwebs:
Subscribe to the LAWsome Podcast by Consultwebs on Apple Podcasts, Google Podcasts, and Spotify
Follow Consultwebs on social for legal marketing updates:
Learn more about Consultwebs at the links below.
Law Firm Marketing Agency Services