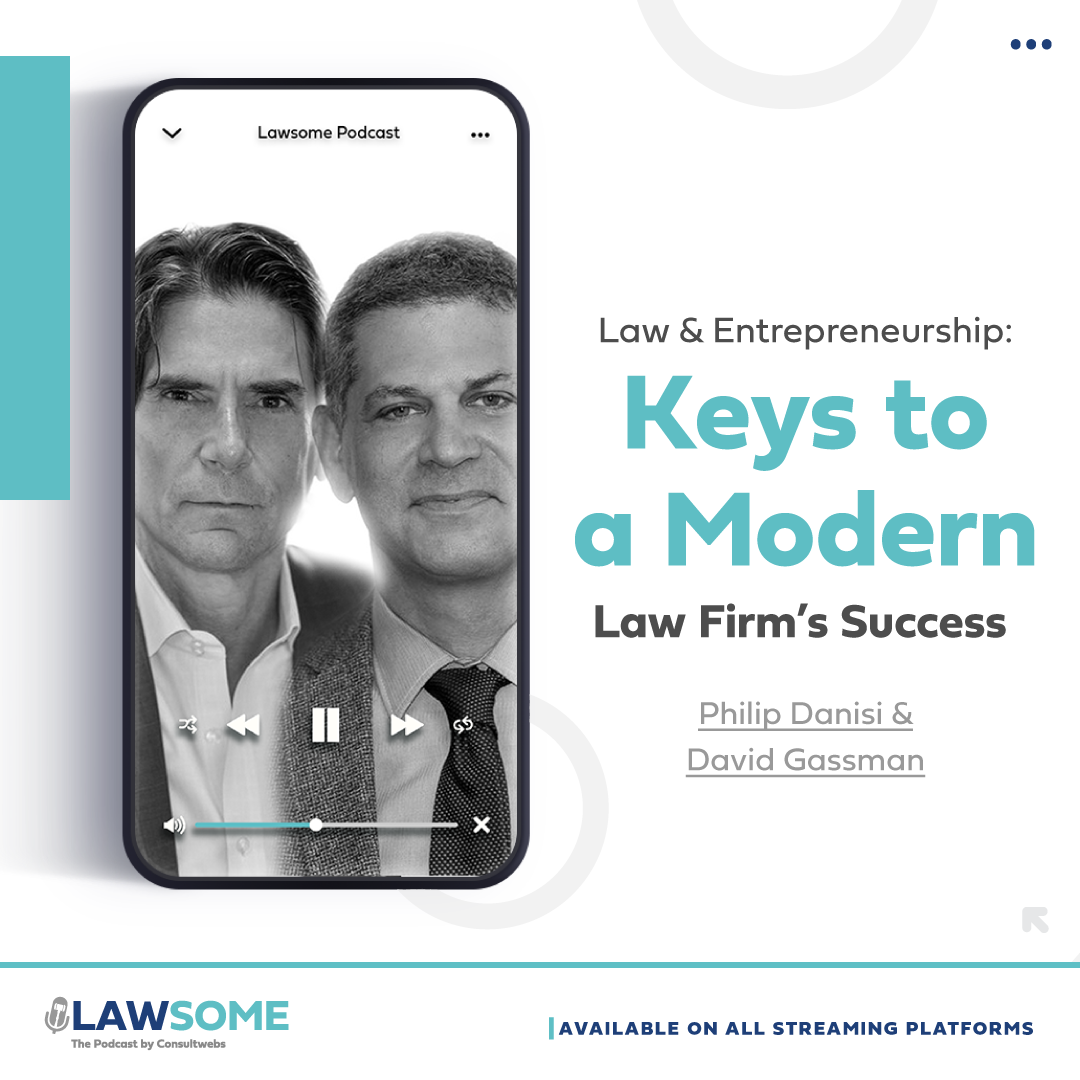 Tanner Jones, your host and Vice President of Business Development at Consultwebs, welcomes you to another episode of the LAWsome Podcast by Consultwebs.
In today's episode, Tanner is accompanied by Philip Danisi and David Gassman, two lawyers who have been friends since childhood. They went to law school together, but each initially took a career direction outside the law. 
Their unique paths ultimately led them back together, and as of 2022 they have started their own law firm, Danisi & Gassman. Together they handle all aspects of venture capital and corporate law.
Key Takeaways:
00:19 Introduction 
01:21 The start of entrepreneurship and law part 1
04:55 The beginning of entrepreneurship and law part 2 
07:59 Finding your competitive advantages in law 
10:45 Tangible and intangible keys to legal entrepreneurship success 
12:10 The benefits of merging law and marketing 
14:32 Entering the legal world in today's market
18:00 How attorneys can embrace newer technology 
19:19 Networking strategies for lawyers 
23:56 Advice from practicing lawyers to new lawyers 
28:34 A firm's future aspirations and growth strategy 
30:14 Ending thoughts 
Best way to contact Philip Danisi & David Gassman
Discover More About the Podcast and Consultwebs:
Subscribe to the LAWsome Podcast by Consultwebs on Apple Podcasts, Google Podcasts, and Spotify
Visit the LAWsome website
Follow Consultwebs on social for legal marketing updates:
Learn more about Consultwebs at the links below.
Law Firm Marketing Agency Services 
Consultwebs
8601 Six Forks Rd #400, Raleigh, NC 27615
(800) 872-6590