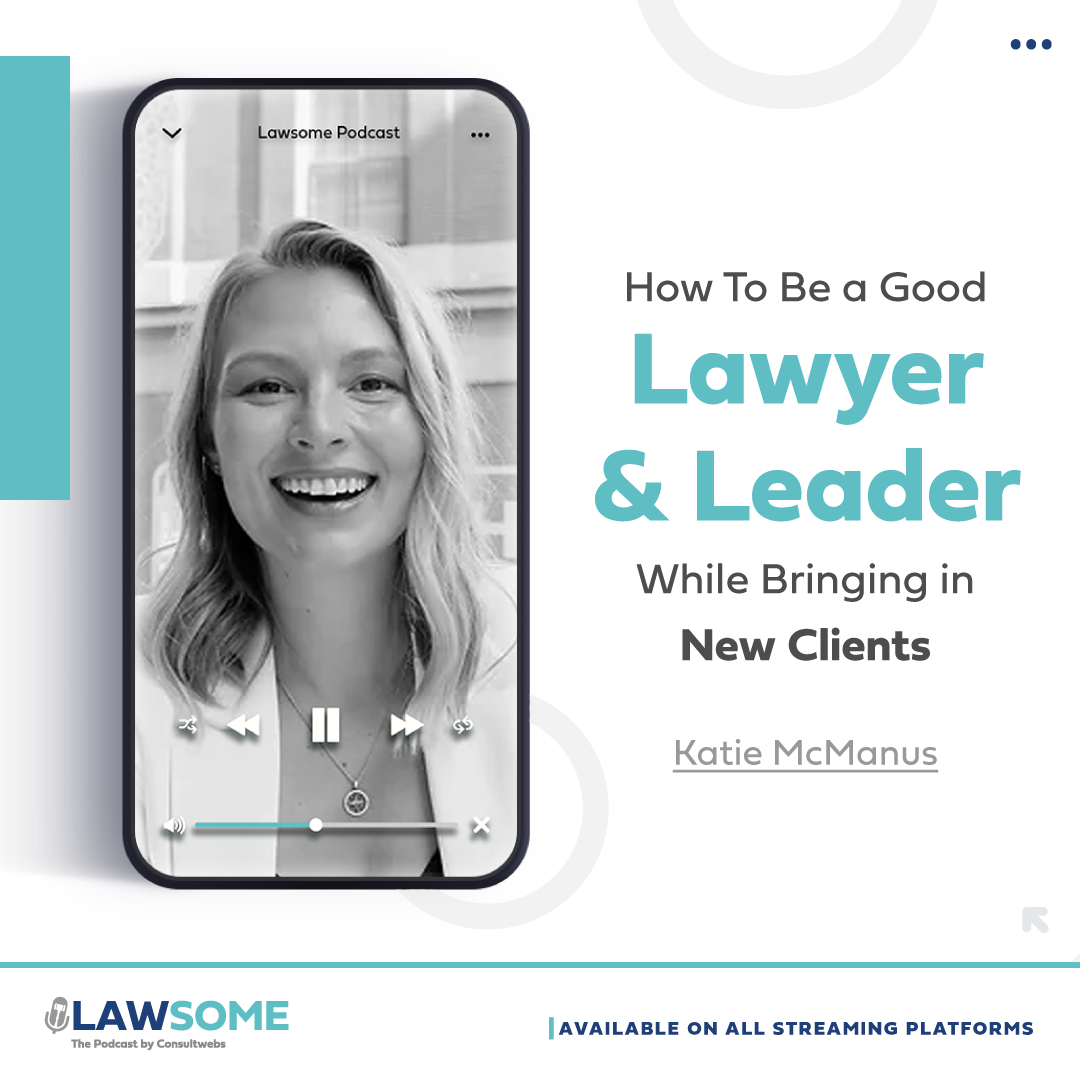 Tanner Jones, your host and Vice President of Business Development at Consultwebs, welcomes you to another episode of the LAWsome Podcast by Consultwebs. In today's episode, Tanner is accompanied by Katie McManus, business strategist, coach, and founder of Katie McManus Coaching.
Key Takeaways:
00:19 Introduction 
01:17 Advice for attorneys looking to start a firm
03:32 Startup firms: benefits of hiring a consultant 
05:00 How firms can assess their strengths and weaknesses 
07:50 How to balance acquiring and retaining clients
10:10 Speaking your client's language 
11:50 What "balance" means for lawyers and business owners
14:00 Managing time to get the right things done
16:46 Using technology to build more time part 1
19:25 Using technology to build more time part 2
20:10 Realistic goal-setting 
23:23 Goal-setting and tracking data
26:53 Areas of opportunity and growth for law firms
31:57 Last tip for law firms scaling up
34:30 Contact information 
Best way to contact Katie McManus:  https://www.linkedin.com/in/katiemcmanusleadership/   
Discover More About the Podcast and Consultwebs: Subscribe to the LAWsome Podcast by Consultwebs on
Apple Podcasts, Google Podcasts, and Spotify
Visit the LAWsome website
Follow Consultwebs on social for legal marketing updates:
Learn more about Consultwebs at the links below.
Law Firm Marketing Agency Services 
Consultwebs 8601 Six Forks Rd #400, Raleigh, NC 27615 (800) 872-6590 https://www.consultwebs.com  https://www.google.com/maps?cid=13646648339910389351