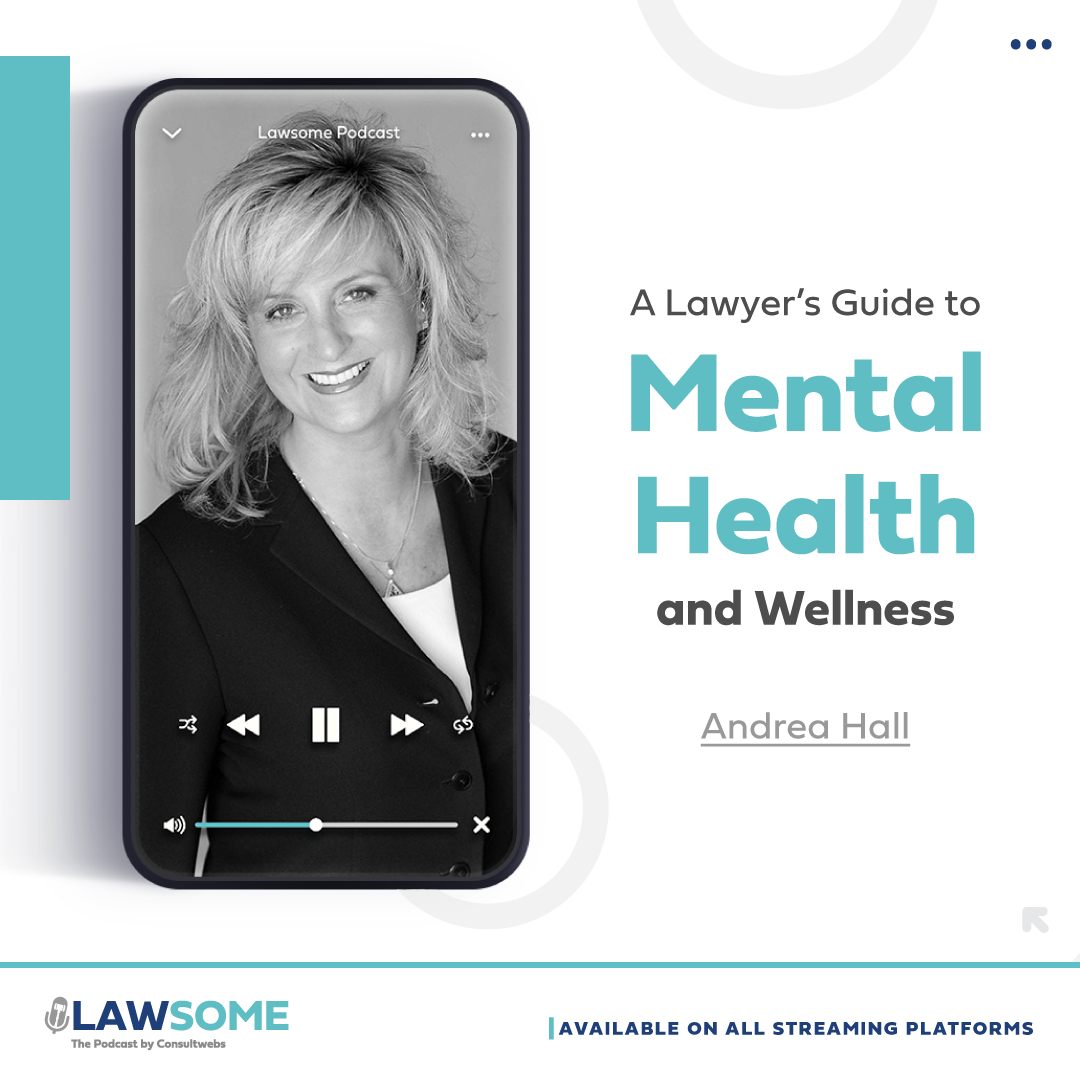 Description: Tanner Jones, your host and Vice President of Business Development at Consultwebs, welcomes you to another episode of the LAWsome Podcast by Consultwebs.   In today's episode, Tanner is accompanied by Andrea Hall, attorney, speaker, author and coach. She's the owner of Hall Law, LLC. She's also a member of the National Association of Criminal Defense Lawyers and the Colorado Criminal Defense Bar Association.    In addition, Andrea is a transformational life coach and owner of Withers Whisper, LLC and works with lawyers and other professionals.  
Key Takeaways:
0:19 Introduction
01:30 Handling the stress of being a lawyer part 1 
03:24 Handling the stress of being a lawyer part 2
04:52 Promoting mental health as a lawyer 
08:05 Early signs of poor mental health
14:15 Good habits that help stress-management 
17:11 Advice for lawyers that are hesitant about wellness 
20:12 Gestalt's technique for wellness 
23:19 The equine gestalt coaching method and wellness 
25:36 Final advice   
Best way to contact Andrea Hall:  https://witherswhisper.com/   
Discover More About the Podcast and Consultwebs: Subscribe to the LAWsome Podcast by Consultwebs on
Apple Podcasts, Google Podcasts, and Spotify   Visit the LAWsome website  
Follow Consultwebs on social for legal marketing updates:
Learn more about Consultwebs at the links below.
Law Firm Marketing Agency Services 
Law Firm SEO Law Firm Web Design 
Consultwebs 8601 Six Forks Rd #400, Raleigh, NC 27615 (800) 872-6590 https://www.consultwebs.com  https://www.google.com/maps?cid=13646648339910389351 Want more tips and tricks? Follow us on socials: Facebook: https://www.facebook.com/consultwebs/ Instagram: https://www.instagram.com/consultwebs/ Twitter: https://twitter.com/Consultwebs Check the Podcasts at: