Making the choice to invest in a new website is an important step for a law firm. Whether it is your first law firm website or you want to update an existing one, communicating with your project redesign team is key.
Consistent and clear communication will doesn't just help your redesign team, it helps you get a better website quicker.
Timely responses get your attorney website live much faster
The first, and perhaps most obvious, reason is that getting clear and timely feedback will result in a quicker site launch.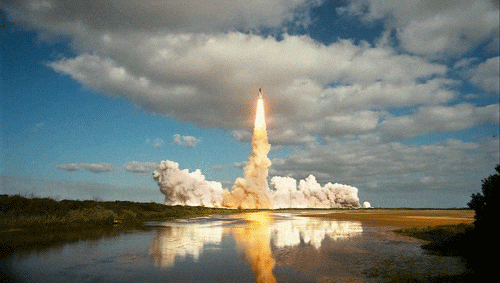 (A GIF of the website launch process….kinda.)
As web designers, we bring our expertise to every project for our clients. Part of that expertise is including clients in the process for feedback. When we complete a homepage design draft, we need the approval of our clients to move to the next step of the process.
We understand that lawyers and law firm staff are often busy, but taking the time to chat with your law firm web design team means your new website will launch faster so the rest of your marketing efforts can reap the benefits.
Gathering logins helps with a smooth and successful legal website launch
In order to launch your new law firm website smoothly, our team needs certain login credentials. Most importantly, we need access to your domain registrar. While we often will not need these logins until late in the process, earlier is always better. Other logins credentials that are crucial in certain situations include DNS, hosting provider and content management system (CMS).
Other logins, while not always required, will help to make sure everything is properly in place for a new site launch. These often include credentials for social media pages and profiles, online directories, and file resources.
Being able to organize and verify these login credentials as early in the process as possible means everything will be ready for a smooth launch day.
Your opinions matter and it's better to get those opinions early
Is there a specific color you really don't like? Is there a certain web design element you have to have? Although we speak to our clients throughout the entire website design process, it's very important to know of any items having to do with your attorney website design at the beginning of the process. If certain preferences are not communicated at the beginning of the process and we reach the coding phase, it will take some time and potentially delay the project overall if certain changes are made later on in the process.

Your opinions matter, and we always want our clients to love their website redesign. If there's something you'd like to see: communicate it! We love feedback, and also love to stay on time and keep projects on track for our clients.
We want your legal website to be State Bar compliant
Law firms fall under the observation of various State Bar associations. The rules of these associations are usually very specific and can vary quite a bit from state to state. While web design companies who focus on law firms will often be aware of the common State Bar rules, we rely on your expertise and review to ensure the final product fits the requirements.
Does your state require certain disclaimers to be added to areas of the website? Are you required to submit advertising assets to a board for approval? Are there certain words or phrases you need to avoid? We want to make sure everything follows the requirements set by your State Board.
Also, if your firm operates in multiple states, we want to be able to accommodate the extra regulations your site may need.
Conversions matter
One thing always on our team's minds: Conversions. We want a user-friendly website for our clients that converts well. This comes into play during all points in the process: when creating content, design and coding the website.
Although we appreciate all feedback, sometimes there are preferences that could clash with the overall performance and CRO (conversion rate optimization) involved in the website redesign. We will always be candid when this is the case, but it is important to understand that going against conversion-related design suggestions could affect the performance of your website in the future.
Everything's better with a little teamwork
Creating and launching a new website for your law firm is a team effort. Working together with a knowledgeable project redesign team will result in a smoothly-launched website that is both effective and to your preference.
Want more advice on law firm marketing? Sign up for the Consultwebs newsletter, follow us on social media, and subscribe to the LAWsome Podcast.