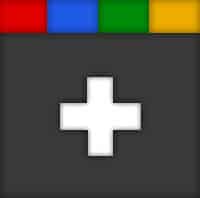 More than 10 million users have reportedly already signed up for Google+ (Google Plus) as of today, and the media is abuzz with discussion of whether Google+ will challenge Facebook in the Social Media realm. Meanwhile, law firms are asking how to sign up, and they are curious about the benefits Google+ holds for their online marketing campaigns.
Many law firms and attorneys have invested considerable time and resources in building Facebook pages, LinkedIn accounts, blogs, etc. Yet another social service for connecting to our clients seems a bit exhausting at first take. However, there are many reasons that Google+ will be worth the investment. Here at Consultwebs.com, we are bullish on the service.
What is Google+ (Google Plus)?
Google+ is Google's latest attempt at owning the social infrastructure of the Web. Judging by the fact that they have tied employee incentives to success in the social arena, I would say they are very serious about it. Google+ allows users who have a Google / Google+ account to interact and share with each other in very useful ways. You'll encounter several new terms, such as Circles, Hangouts and Sparks, once you sign up. Here's what those terms mean:
Circles
Circles are collections of "friends" (to use Facebook terminology) that have a similar theme for you. You might have a Circle of coworkers, a Circle of business colleagues, a Circle of fans for your favorite sports teams, etc.


When you create a post, you can "selectively" choose who can see the information. If you are a member of a civic organization and have a Circle with the members from it, you can share a news article with everyone in that organization — without bothering the members of your snorkeling Circle. It is also very easy to select a certain group and receive the information that members of that group are sharing.
Hangouts
Facebook recently announced a new Skype video feature that allows Facebook users to communicate one-on-one. Google+'s Hangout has already antiquated this new video feature from Facebook.


Hangouts is a video-calling feature that provides an impromptu way for multiple people to get together and have online face-to-face video meetings. It is limited (for now) to 10 slots, and you have to be invited to join a conversation unless the creator of the Hangout has made it public. Google has put much thought into this feature, and you'll find it both useful and easy to use. Within minutes, four of us from Consultwebs were chatting on Hangouts' video on our first try (see the screen print above.) Our entire company can now collaborate using Google+. When you are in a meeting, the focus of the video automatically switches to the person who is currently speaking. There is also built-in chat functionality and the ability to share movie clips via YouTube.
Law firm online marketing expert Dale Tincher, the CEO of Consultwebs, a law firm Web marketing and Social Networking company, stated: "Hangouts is an amazing feature that has more features than many video systems for which businesses previously paid considerable money. It allows law firms to organize and improve their Social Media communications by setting up Circles such as Clients, Acquaintances, Following, Family, Department Groups (e.g., Workers' Compensation, Personal Injury or Firm), Friends, Clients, etc."
Soon Google will be including functionality from their other services, including Google Docs (Spreadsheets, Powerpoint) as well as the ability to do whiteboards, hearing impaired accommodation, screencasts, and calendar integration. From a business user's perspective, this is a very big deal. Not only will you be able to easily meet with members of your team or prospective clients, you will have the ability to seamlessly share information with them. Technology no longer stands in your way. To show how serious Google is about accessibility, members of the Hangout team have invited hearing-disabled persons to be part of structured tests to make sure they are able to use the service as effectively as the rest of us.
Sparks
The Sparks service is still in its infancy, and it seems apparent that Google has been more focused on other areas. The idea behind Sparks is extremely interesting, though. What is one of the many things that Google does really well? Their mission is to organize the world's data, and Google has invested tons of resources to fine-tune their search engine with the goal of producing high-quality content and penalizing websites that aggregate content or try to trick the system. A byproduct of Google's sophisticated search algorithm, in tandem with its new Social Network, is the ability of the search engine giant to do a better job of delivering relevant content. Enter Sparks, which allows you to create a stream of content around a central theme (e.g., Medical Malpractice). Google will deliver search results to your Sparks screen that it believes is relevant to you. You can easily share it throughout your Circles with just a click. No need to copy and paste urls into your feed like on Facebook.


It is important to note that Google+ is still in a limited testing phase and that only the creation of personal profiles are allowed at the moment. Google will be rolling out the ability for businesses and other entities to have profiles in the near future. They will soon be testing this ability with a limited number of businesses. Consultwebs.com was one of the first to sign up as a potential tester, and we will reserve judgment on the efficacy of this until we have seen how it will be implemented.
Google+ (Google Plus) — A Facebook Killer?
Now that we have gotten some terminology out of the way, let's look at some burning questions being discussed by early testers of the service. Facebook currently has the lion's share of the market for social connectivity, with hundreds of millions of individuals and businesses currently signed up for the service. Those Facebook numbers are great from the standpoint of having millions of users potentially available to read your messages. However, Facebook has some glaring limitations, and those are made more obvious by Google+.
On Facebook, All of your friend's posts comes through in one stream unless you are one of the few that has committed the time to set up Groups of Contacts. This adds a lot of clutter to a user's page that is potentially useless. How many posts have you seen about someone's dog or cat?
Also Facebook is not the best medium for discovery of new people to follow. Yes, it recommends people based on your current friends list, but unless you know that person you are probably not going to add them. Every time you "Like" a website, service or blog post, it goes into your social stream. This adds a lot of chatter to the stream and really does nothing to let the user know why you like the service.
Google+, on the other hand, allows you to easily and intuitively place persons (and soon businesses/groups) into Circles. This has some really cool and powerful ramifications. This approach lets you control the information you are receiving. If I want to see what my friends are up to, I click on my Friends Circle. If I want to see what my online marketing peers are talking about, I can click on my Online Marketing Circle. If someone is adding a lot of useless information on one of my Circles, I can easily mute them (remove their updates from my stream) or remove them from that Circle.
Discovery is probably one of the best features of Google+. If Person A, who I am following in my Online Marketing Circle, reposts an excellent article written by Person B, I can easily add Person B to that same Circle to benefit from their knowledge in future posts.
Every time you "+1" a website, service or blog post, the +1 does not go to your feed. Instead, it is added to a section of your Google profile for pages that you are recommending. If I am interested in a particular person, I can review their profile and see their professional background and also see what kind of pages / content they are interested in.
The bottom line: In the first days of Google+ (Google Plus), there is already more relevant interaction between users than there ever has been in Facebook. We are in no way saying that Facebook is not useful in your marketing strategy. Google+ and Facebook will continue to be important sources for social interaction into the foreseeable future. Google+ is still young and there is a lot of buzz about it at the moment. We are sure that the increased competition will push both services to create more engaging / useful experiences.  So as far as Google+ is concerned, we're keeping our eye on it and will utilize it to the best of its potential and if or when it overtakes Facebook, we will already have your law firm a strong presence.
Who will win the Social Media Battle?
Google and Facebook have a common goal but with distinct strategies for reaching that goal. Facebook started as a Social Network and is trying to build services on top of that structure. Google started by offering services (Web search, Gmail, calendar, etc.) and is building a Social Network to connect users to all of their services. In our opinion, Google could soon have the upper hand in the Social Media competition if they can get a critical mass of persons using the service.
Consultwebs.com CEO Dale Tincher stated, "Google is the leader in search and mobile (cell phone) operating systems and is making huge gains in browsers (Chrome) and numerous other areas. The Google +1 Button is already on more home pages than the Tweet button. After using the product for a week, I feel that Google has the experience, network and expertise to outpace Facebook in Social Media by late 2012, despite the fact that Facebook has more than 750,000,000 users. I am very excited about Google+ (Google Plus) for our law firm clients' Web marketing efforts."
"Having the ability to easily share a page while you are searching the Web and fine-tune who you share it with is very powerful," Tincher said. "If I am searching the Web and see an excellent article on a service that benefits my firm, I can easily share it with everyone in the Circle I have created for my firm. Likewise, if I am using Gmail (or the Google Apps for Business version), Google Calendar, or Google Docs, this leaves some pretty interesting options open for using the social infrastructure Google is building."
Down the road, we see these obvious uses for Google+ (Google Plus):
Scheduling meetings with members of a legal association Circle using Google Calendar.
Sharing a Google Docs spreadsheet / presentation with the same Circle.
Sending an e-mail to members of a certain Circle (e-blasts).
In a recent interview at the Allen & Co conference in Sun Valley, Idaho Google CEO Eric Schmidt stated "There is a nice set of product improvements in core search, core youtube, maps and so forth and so on that should drive adoption." He also added, ""There's a a lot coming".
Where Does Your Law Firm Go From Here?
Does this portend the end of your Facebook account and business blog? Currently we think the resounding answer is . . . No!
Google is, at its core, a search engine company. That is their bread and butter. They are building a social layer on top of their already established core functionality. To have relevant content to share on their service, there must be relevant content; otherwise Google+ would be just a glorified chat system. Over the next few years, you may need great content and a social interaction strategy to prevail with your Web marketing campaign. Following are some thoughts about how Google+ will affect your law firm's Web campaign.
It has been easy in the past for companies to put up a website and then spend money for Adwords / organic Search Engine Optimization to make the website rise to the top of the search results. While this is currently still a working model for many law firms, the better practice may be to balance organic search engine optimization with a smart balance of Adwords, content/design, and Social Media.
As companies like Google and Facebook get better and better at abstracting social interactions on the Web, you'll need to find marketing consultants that can invest sufficient time and money in making sure your voice is heard above the rest. Google is currently using social indicators (mentions) in how they rank a certain website. If I currently do a Google search for my name the first result is my Google Profile page. This is new since the launch of Google+ and tells me that Google is putting a higher premium on social content.
With Google's renewed insistence on quality content, more and more firms will need to look to Web marketing companies to help provide top-quality content and well-designed websites that leverage the new social tools to create a compelling and engaging experience for their potential clients. Having content that is shared on Google+ and Facebook will do more for your total visibility than ever.
One other large change dealing with content will be that the author is more important than the website. Tying authors to Google profiles and establishing a link to that authoritative source is at the core of the new model being established by Google.  Google CEO Schmidt stated, "The issue with the internet is not a lack of Facebook, the issue with the internet is a lack of identity." He went on to note, "We are trying to use the identity infascructure (Google+) to make the Google products really interesting." If you can consistently create new, engaging content, then you are more likely to be shared, placed in Circles, or friended on Facebook. With Google+, as noted earlier, a friend of yours can share an article with you via Circles, and it is relatively simple to place the author of that article in a Circle as an authoritative reference. You have control now like never before.
How To Join Google+ (Google Plus)

If you are interested in joining Google+ you will first need a Google account. If you already have one head over to plus.google.com and put yourself on the waiting list or ask one of your friends or a web marketing professional who is already using the service to send you an invite.
More Google+ (Google Plus) Questions? Contact Consultwebs.com Today
Google+ is still a very new service, and Google is working hard to make this one stick. Google is leveraging its current infrastructure and adding on a social layer to bind these services more effectively to our everyday communication. Social will be the new SEO going forward.
If law firms can effectively create compelling content that speaks to the needs of their potential clients, and create profiles that are authoritative and helpful, then they are much more likely to be shared / referenced. As Google continues to add the critical mass of users needed to make the service more relevant, your need to stand out from the competition will be more important than ever. The need for great content and well-designed/executed websites will be crucial, because, after all, once someone has found you through the new emerging social channels, you still have to convert them.
If you would like to learn more about Google+ (Google Plus) or need help with your law firm's social networking or other online marketing efforts, contact us today at 800-872-6590 or marketing@consultwebs.com.