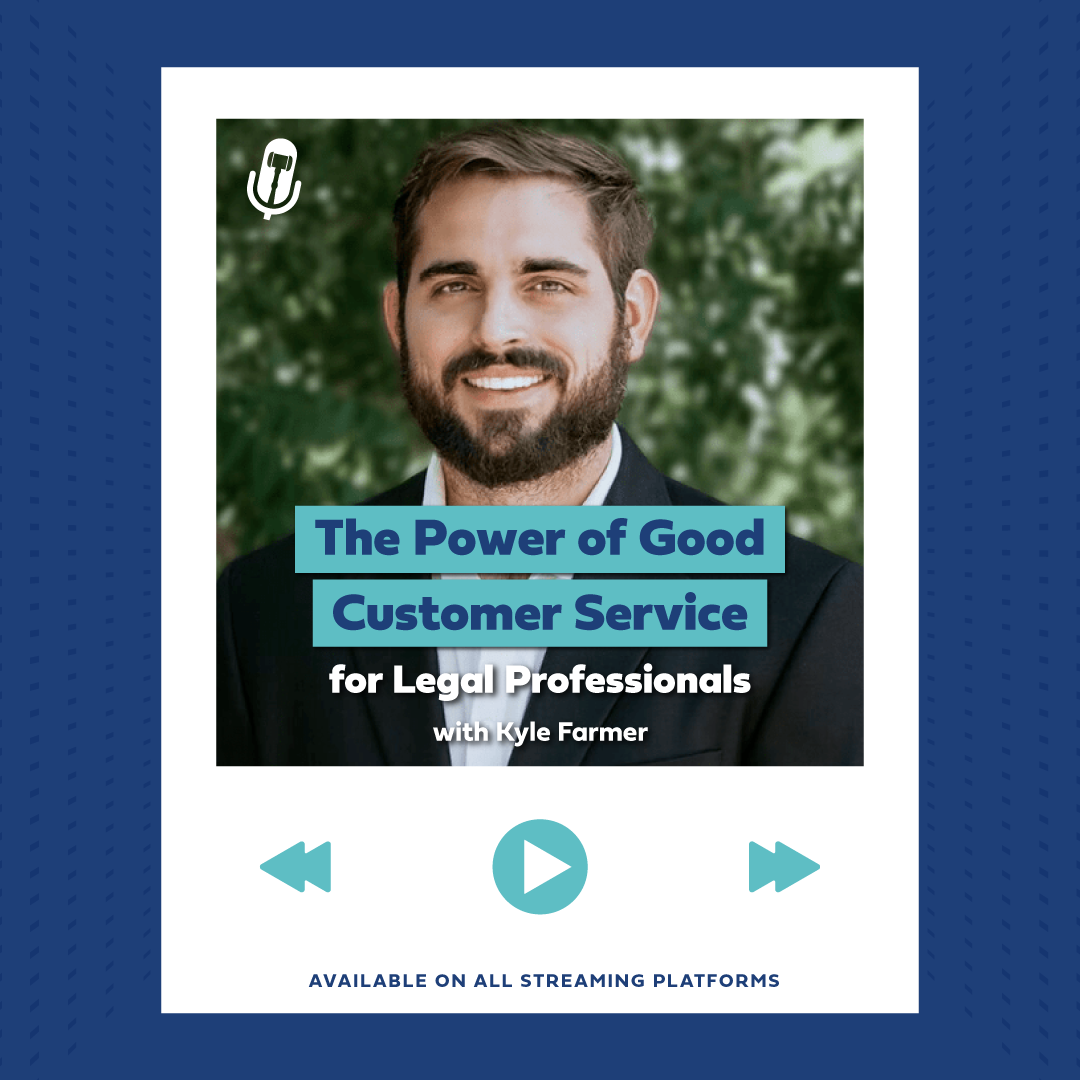 Tanner Jones, your host and Vice President of Business Development at Consultwebs, welcomes you to another episode of the LAWsome Podcast by Consultwebs.
In today's episode, Tanner is accompanied by Kyle Farmer, founding attorney at Farmer Law PC, which offers strategic solutions for client immigration needs such as employment-based recruitment and visas. 
After graduating from Vanderbilt University Law School, Kyle and his wife and co-founder, Natalie Farmer, began working on various types of immigration visas for their family construction business in Iowa. As employers, they experienced what can be accomplished through foreign recruitment and legal immigration. 
Today's topic is related to good customer service for legal professionals.
Key Takeaways:
00:17 Introduction 
02:30 How law firms can grow their business 
04:40 The key to great client relationship in law 
08:17 Common law firm mistakes in the client relationship
11:15 Creating SOPs (Standard Operating Procedures)
14:30 Tips for better client communication part 1
17:17 Tips for better client communication part 2
19:19 Relationship-driven law firm 
21:11 Challenges behind a client-law firm relationship 
22:43 Finding your firm's ideal client 
24:27 Ending thoughts 
Best way to contact Kyle Farmer: 
512-894-2128 
kyle@farmerlawpc.com 
intake@farmerlawpc.com 
Discover More About the Podcast and Consultwebs:
Subscribe to the LAWsome Podcast by Consultwebs on Apple Podcasts, Google Podcasts, and Spotify
Follow Consultwebs on social for legal marketing updates: