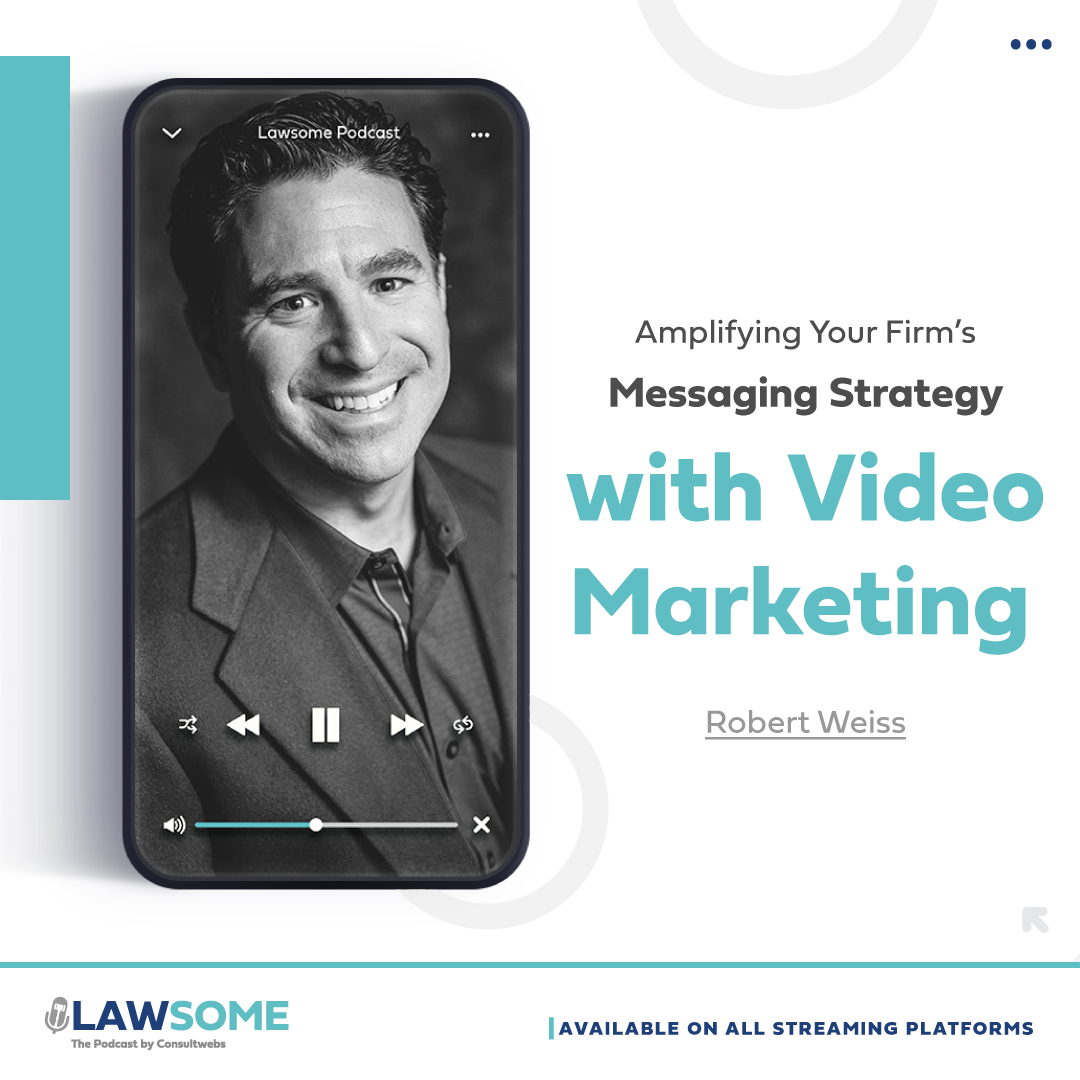 Description: Tanner Jones, your host and Vice President of Business Development at Consultwebs, welcomes you to another episode of the LAWsome Podcast by Consultwebs.
In today's episode, Tanner is accompanied by Robert Weiss, president of MultiVision Digital, a web production company and website marketing group specializing in developing and executing video content marketing strategies to increase sales, generate leads, and  instill client loyalty. Robert brings over 14 years of experience in digital marketing, and along with the multi-vision digital team, has produced over 900 business videos!
Key Takeaways:
00:15 Introduction 
01:18 Why is video marketing crucial for law firms today?
04:08 Videos amplify your firm's messaging strategy
05:30 Advantages behind legal video marketing part 1
08:35 Advantages behind legal video marketing part 2 
10:15 Top video recommendation for law firms
12:23 KPIs to measure video marketing effectiveness 
16:37 Your video strategy and business objectives
20:24 ROI and video marketing 
22:53 Are lawyers on the right video marketing path?
24:50 Mitigating the risks with the help of video content 
25:50 Ending thoughts
Best way to contact Robert Weiss:  
(646) 319-8609 
https://www.multivisiondigital.com/ 
Discover More About the Podcast and Consultwebs:
Subscribe to the LAWsome Podcast by Consultwebs on Apple Podcasts, Google Podcasts, and Spotify
Visit the LAWsome website
Follow Consultwebs on social for legal marketing updates:
Learn more about Consultwebs at the links below.
Law Firm Marketing Agency Services 
Consultwebs
8601 Six Forks Rd #400, Raleigh, NC 27615
(800) 872-6590